Visit the Projects page via the main menu bar.
For the project, you wish to delete click on the Delete button (trash icon) in the right column.

Confirm your decision and enter a reason for deleting the project then click Delete.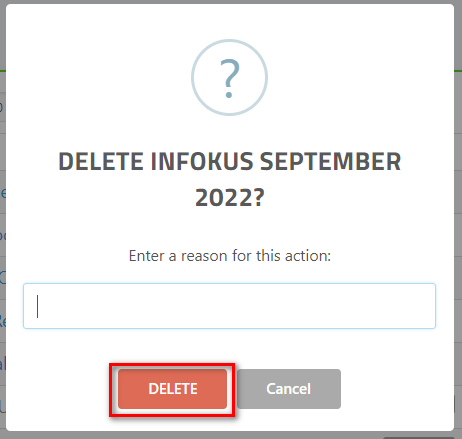 Note: You can only delete projects that do not have any receipts allocated to them. If a project already has receipt allocations, it is advisable to archive the project instead.