Some users may not need to have access to all aspects of the system. This allows you to restrict access and set permissions for users. For example, a fundraiser may not need to manage certificates, projects or view reports, hence, these permissions may not be required for the fundraiser.
To assign permissions to go to the icon in the top right corner and click Settings.
Select Roles tab on the left side of the screen and click on Add Role.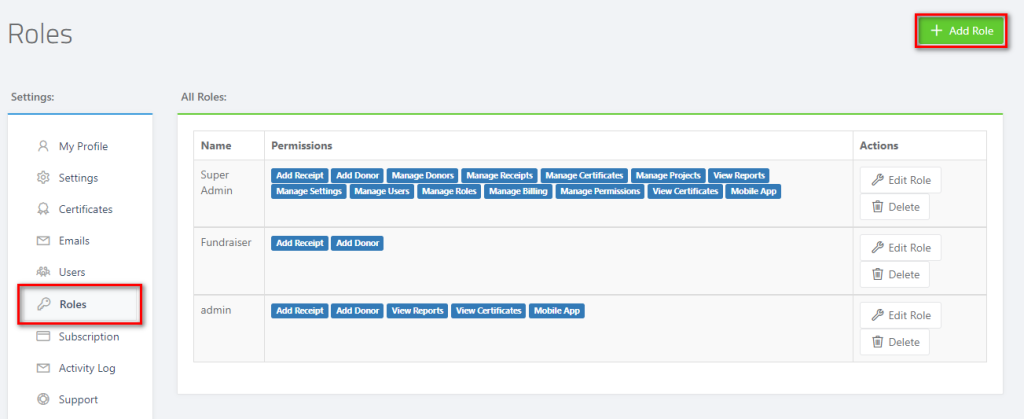 Enter the name for this role e.g. Finance Controller, and choose the permissions you wish to assign to this role. You may choose multiple permissions from the drop-down menu.

Once you are done click on Add to save your changes.
You can then assign this role to one or more users under the users' section.