The activity log provides a history of all actions that were undertaken on the system by every user. The activity log is a read-only feature of the system and cannot be modified by any user.
To view your activity log click on the settings icon at the top right corner of the screen.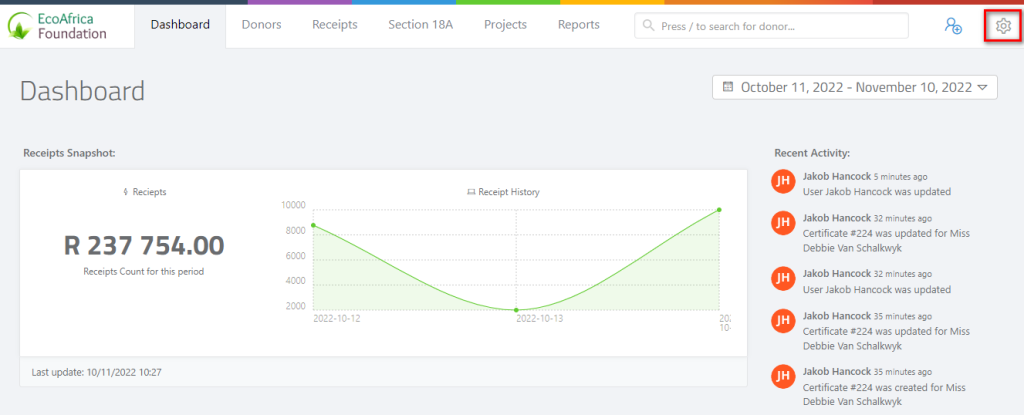 Click on "Activity Log" tab on the left hand side of the screen and view all of your history activity.