There are a variety of ways in which organisations will receive donations e.g. Cash, Goods in Kind, Bank transfers etc.
ActiveDonor allows you to set up the different and track these receipt methods when capturing donation receipts.
Adding a Receipt Method:
On the main menu bar click on the icon in the top right corner and click settings from the drop-down menu.

Click on receipt methods and add receipt method.

Enter the information, and tick the set as default receipt method box if this is the default receipt method.
Ensure the Active box is checked.
Now click on add receipt method.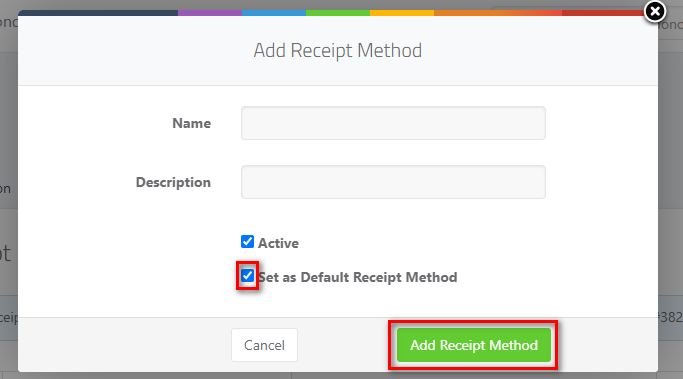 De-activating a receipt method:
Sometimes you may stop receiving donations via a certain receipt method (e.g. you may close your bank account). In this case, you may choose to deactivate the receipt method.
If you wish to deactivate a receipt method then you may deselect the Active option on the receipt method popup form.