How to Void (Delete) a Receipt
Note: If a section 18A certificate has already been issued for a receipt the receipt cannot be deleted.
In the event that you have duplicated or captured a receipt in error, the receipt can be deleted.
Note: a receipt cannot be deleted if a section 18A tax certificate has been issued for that receipt, you must delete the certificate first and then continue to void the receipt.
Once you have finished deleting your Section 18A Certificate you can now proceed to delete your receipt.
Click on the receipts page
Search for the Donor
Click on the delete icon

Specify a reason for deleting the certificate and press the Void button.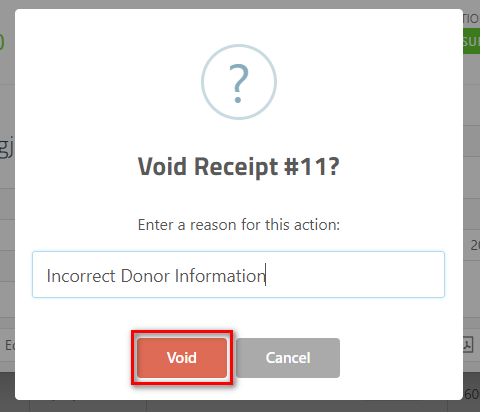 Once you have voided the receipt you will notice that the receipt number will be missing from the list of receipts.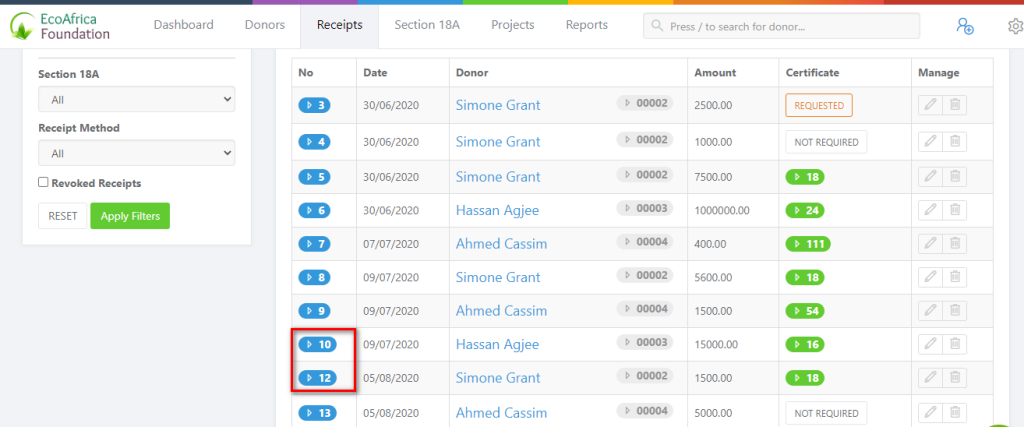 However, if you would like to view a list of your deleted receipts, you can tick the "Revoked Receipts" box and click on the "Apply Filters" button.

Once you have done this you can see a list of all your revoked receipts.