Some Donors may request Section 18A tax certificates to be issued as this enables them to save donation tax on their donations.
In order to create the Section 18A certificate you will need to add a donor and issue a donation receipt for their contribution.
Issue Certificate from Receipt
Once you have captured the Donor's information and created the receipt, an electronic receipt will pop up. Click Issue Certificate to generate the certificate: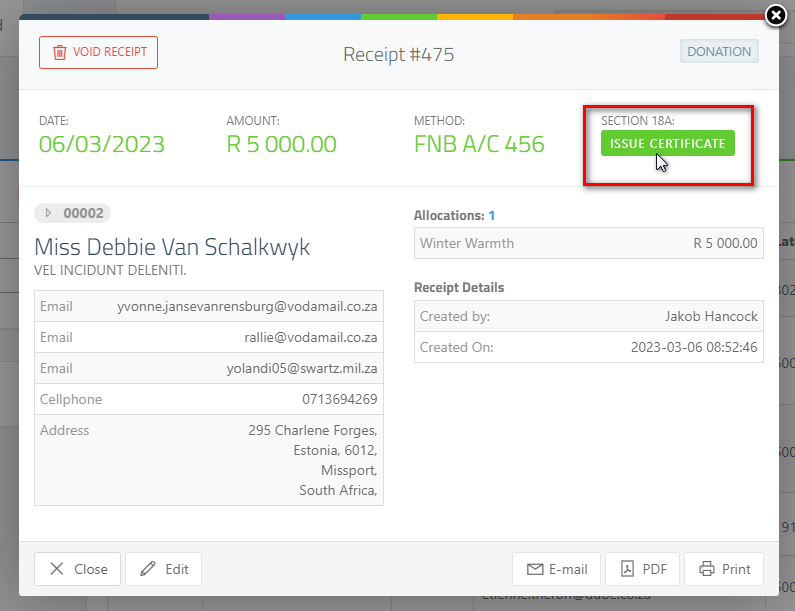 Issue Certificate from Receipts Table
You can also issue a certificate by going to the receipts table.
Click on the Receipts menu in the main navigation.
Search for the receipt you wish to generate a Section 18A for (you may search by donor name, receipt amount etc)
Click on the "Requested" or "Not Required" button.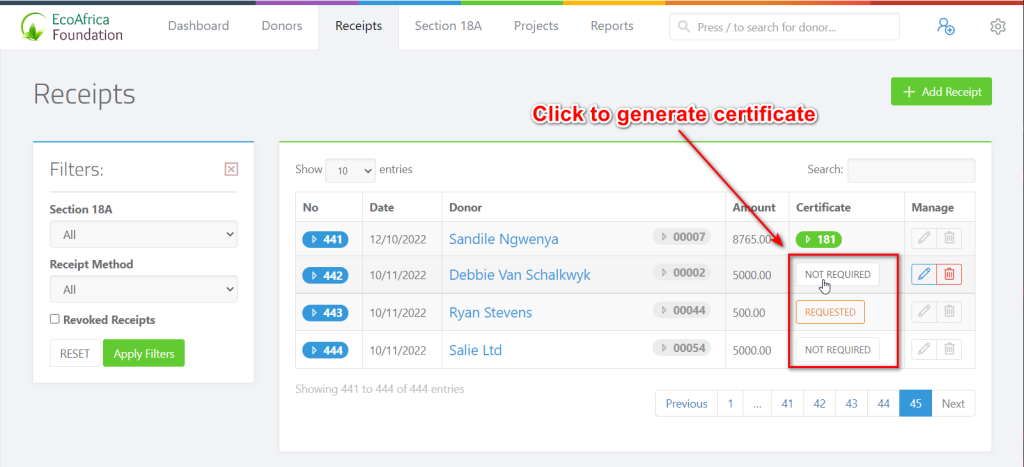 Generating Certificate
The donor and receipt information will automatically be populated with all relevant information. You may edit or add notes before proceeding to issue the certificate. If you wish not to have the donor's ID and tax number appear on Section 18A then tick the "Ignore compliance checks" box before issuing the certificate.
If you have enabled automatic electronic signatures, then your certificate is ready to be sent to the donor.
If you have not enabled the automatic signature option, proceed to download the certificate, print it out, and have it signed and scanned.
Save the signed certificate and then upload it into ActiveDonor by clicking on drop files here to upload: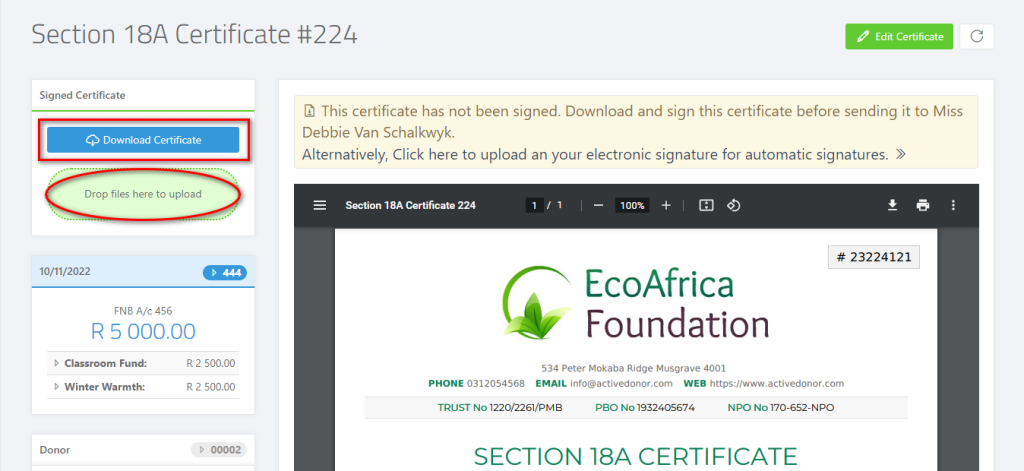 This feature allows you to store your signed Section 18A certificate in ActiveDonor.
To email the certificate to the donor click on E-mail Certificate and send.
---
Video: How to Issue a Section 18A Tax Certificate on ActiveDonor