While you are on the trial basis your Section18A Certificates will have the word "SAMPLE" across it, in the event that you wish to subscribe to a paid subscription you can simply refresh your certificate and the word will go away.
---
First thing is to go to your Section 18A page and look for the donor whose certificate you want to refresh, once you have found the donor you can click on the little green pill button on the left-hand side of the donor's name.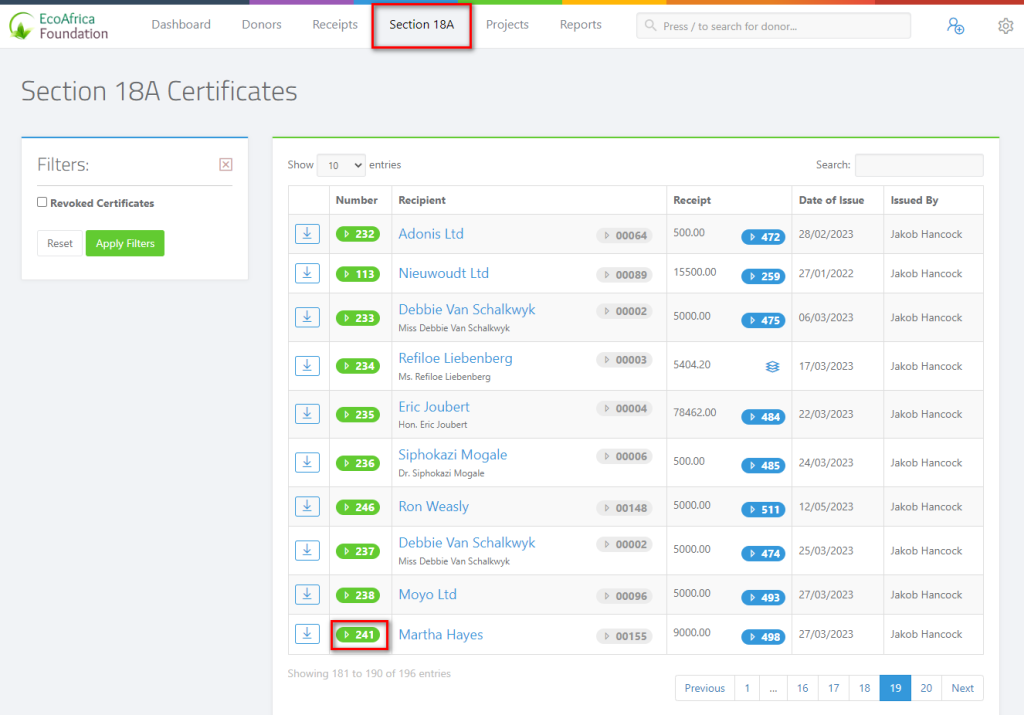 This will take you to the page with the certificate, on the top right corner above the certificate you can click on the little "reload" icon.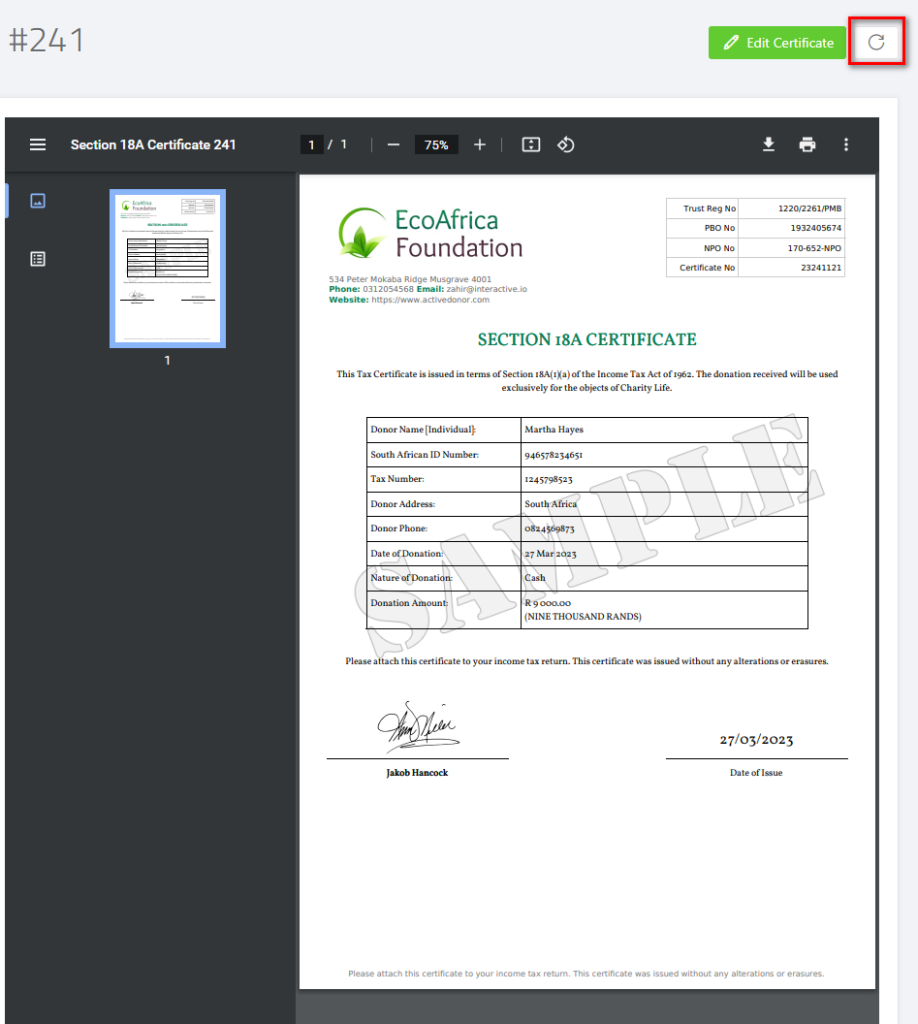 Once you have clicked on this button you will notice that the whole certificate will refresh where the word "SAMPLE" will go away.