Oftentimes, your donors will contribute to your organisation on a regular basis throughout the year. In this case, you may want to issue one Section 18A tax certificate for all their contributions during the financial year. ActiveDonor allows you to create a "Batch" certificate that can combine two or more receipts.
Creating Batch Certificates:
Open the donor's profile.
Navigate to the receipts tab
Select all of the receipts that you would like to include in your batch certificate.
Finally, click on Create Batch Certificate button.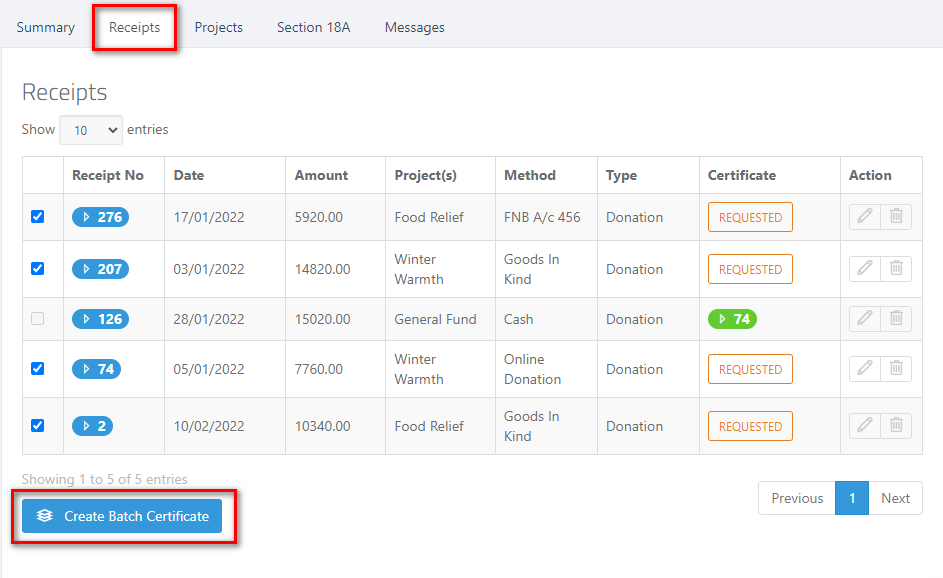 Next, ensure that the certificate details are captured correctly, specifically
Total receipts amount received by the organisation
The duration of the receipts e.g. 13 April 2022 – 06 March 2022 or 2022 Financial Year etc.
If you wish to skip checking the donor's ID and tax number then tick the "Ignore compliance checks" box before issuing the certificate.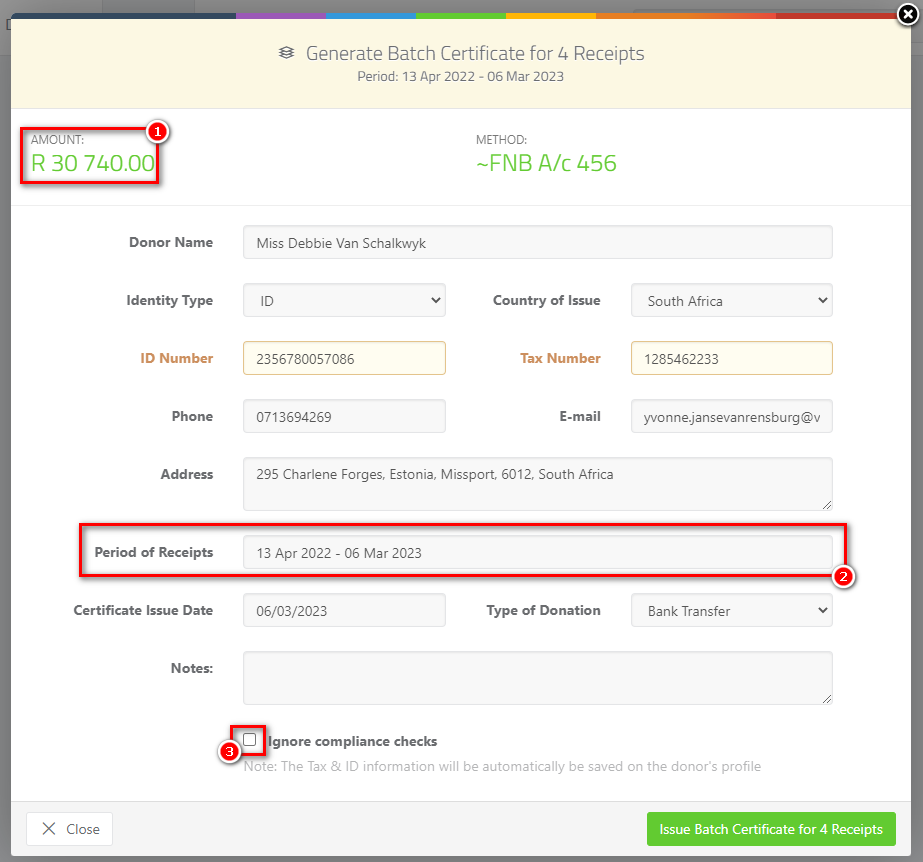 Once you have confirmed all the details as captured correctly, press the Issue Batch Certificate button to generate the final certificate.
---
Video: How to Create a Batch Certificate on ActiveDonor