If you need to update your donor's information to remain SARS compliant, you can send each donor a unique information update form.
---
From the donors' page search and select the donor you wish to update:

On the donor profile, click the "Request Info" button at the top right corner of the page.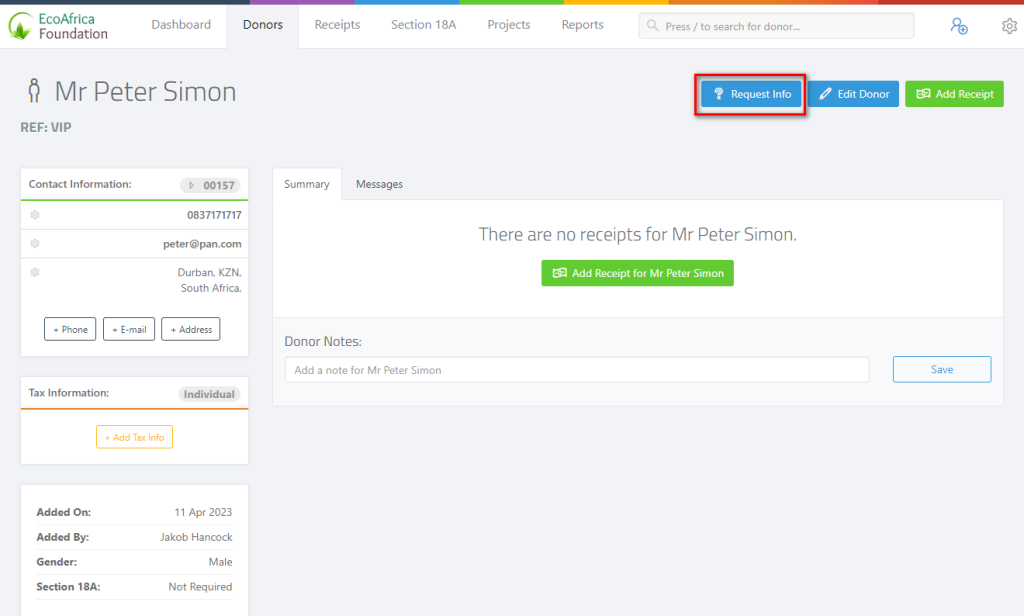 Next, you will be presented with a link, please make sure that this link is sent to the correct donor you intend to update the information for. You can decide to either send the link through email or WhatsApp.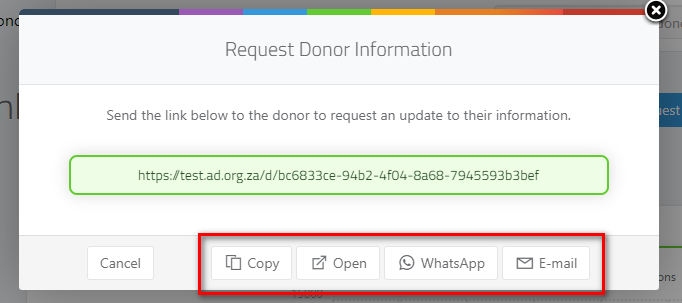 You can open the link to see what the form looks like.
Please note that the form will only have the donor's first and last name on it, the donor will need to fill in the form in order to update his information.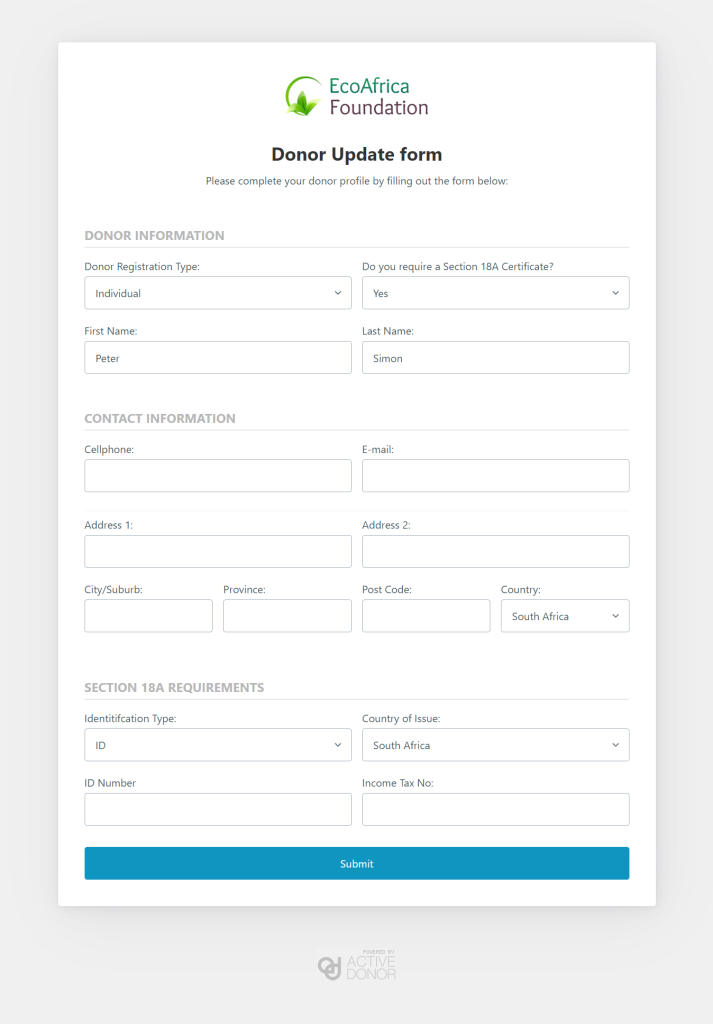 Once the donor has finished filling in their form you will receive an email stating that the donor has completed the form.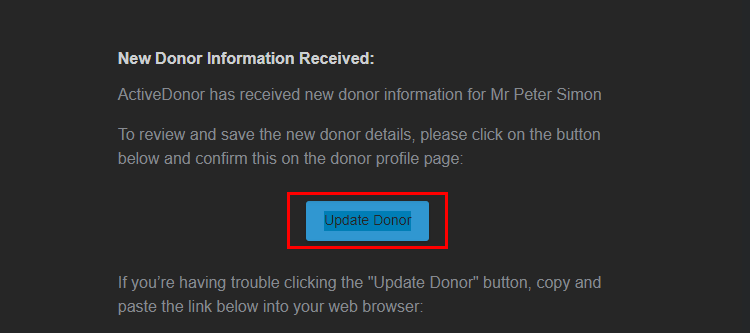 When you click on the update donor button you will be taken to the donor's profile where a notice will pop up at the top of their profile stating that the donor information has been updated.

Then click the save button, you will still need to confirm all donor information updates.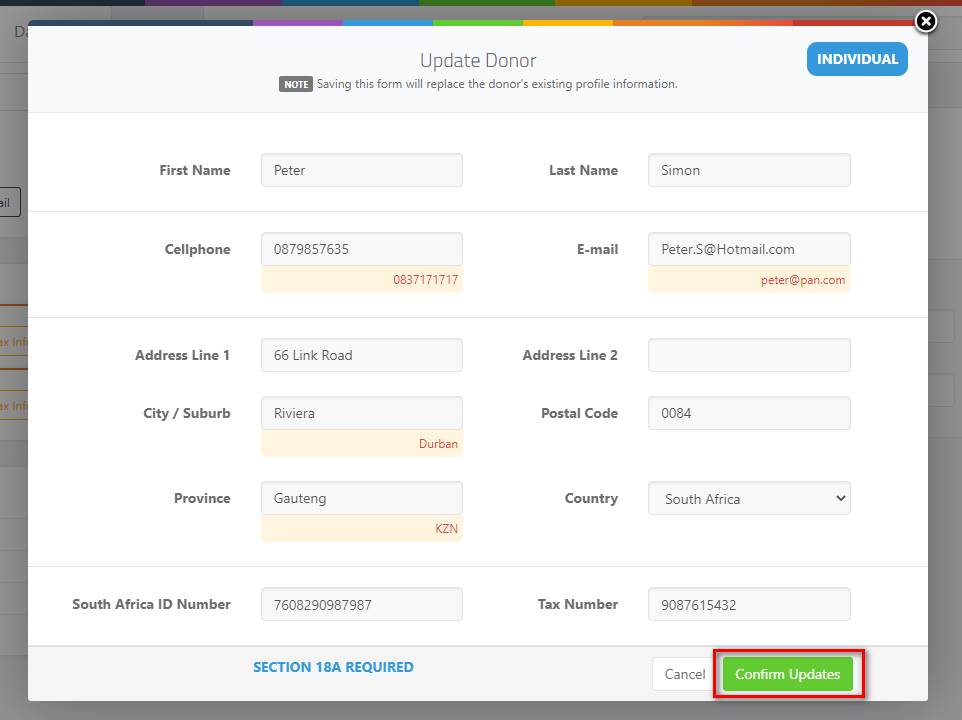 ---
---
Video: How To Send An Information Request Form