The Purpose of importing your donors is when you are new to the system and would like to bring your donor list over from your previous system without starting over.
---
Go to your Donor's page and click the upload button at the top right corner above the donor list.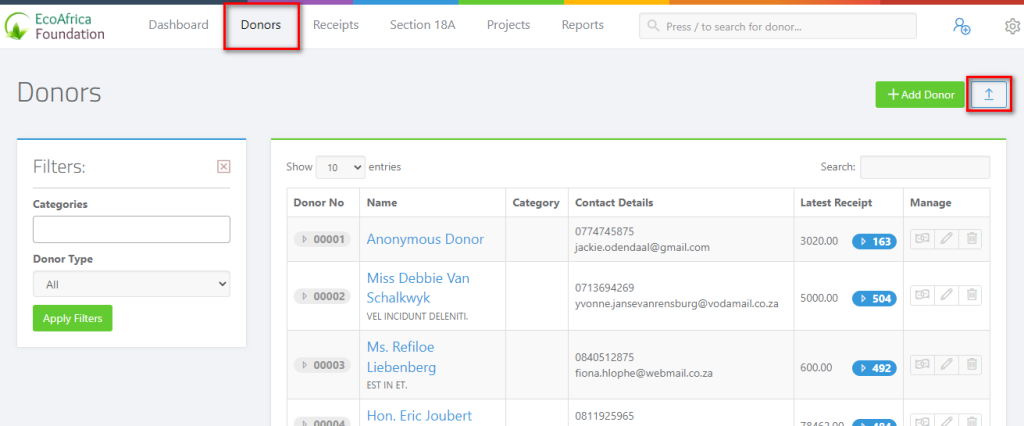 From the donor import page, download the bulk donor template here (donor import template) and then click on the "Upload" button.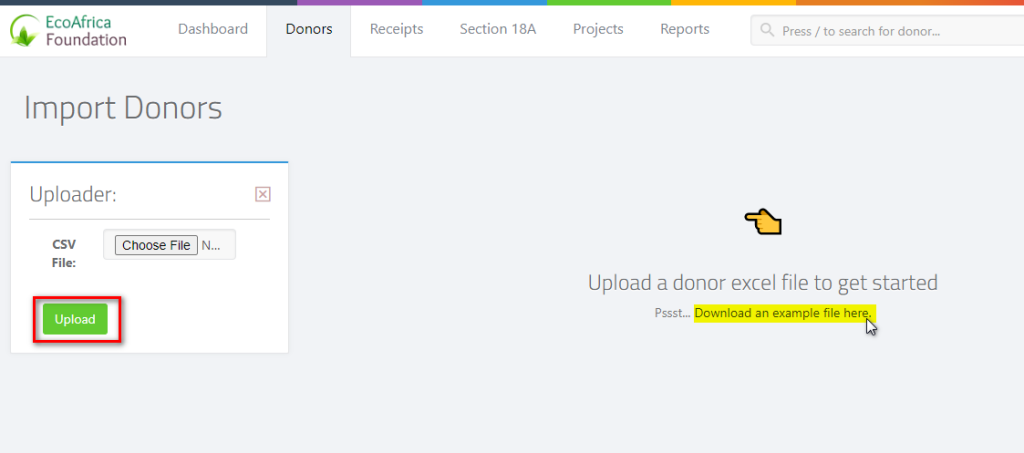 Once you have completed the upload, double-check to ensure all your columns match up with the right headers and then click on the "Import" button.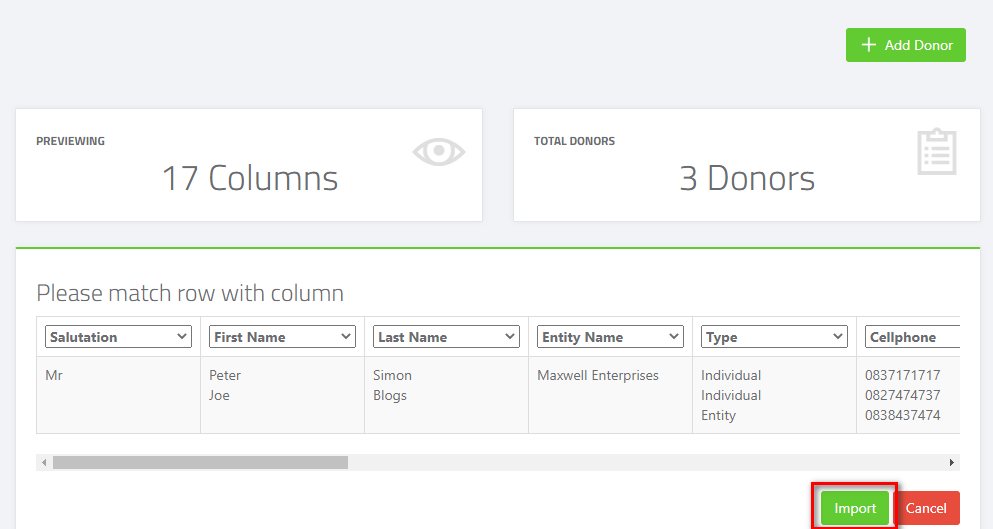 Once the import process is complete, your donor profiles will be created and their information stored in the system.

---
Please note that the donor import template needs to be in the following format otherwise it will not upload properly, for example, the cellphone numbers must start with the number "0".

---
Video: How to Add donors in bulk on ActiveDonor