The South African Revenue Service requires that all Section 18A include donor identification and tax information.
To capture this your donor's tax information, search for the donor and go onto their profile:

On the donor's profile page, you can scroll down until you get to the tax information block and click the "Add Tax Info" button.

You will be presented with a popup form where you can edit your donor's tax information.
For individual donors, you will be required to enter an ID or Passport type, country of issue and the ID or passport number. You may also enter the donor's tax number if available ( make sure that it is an income tax number and not a vat number ).
Once you have completed the form, remember to press save in order to store the information.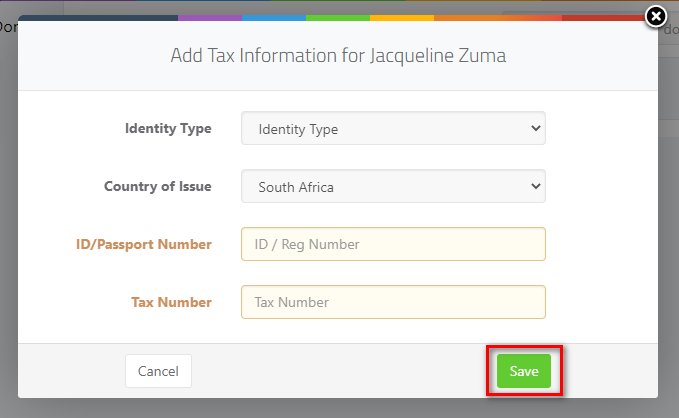 For entity donors (e.g. Company, Trust, etc), you will be required to select the type of entity, their registration number and their tax number.