Searching for donors is a key aspect of ActiveDonor and can be done easily.
Global Search Bar
The donor search bar is available in the top right of your screen and accessible from any page on the system.
💡 Tip: The search bar can even be activated by pressing the / character (forward slash key) on your keyboard.
Donors Page Search
Alternatively, you can search for any donor by visiting the donors' page and using the search bar above the donors' table. ActiveDonor will refresh the search results as you type.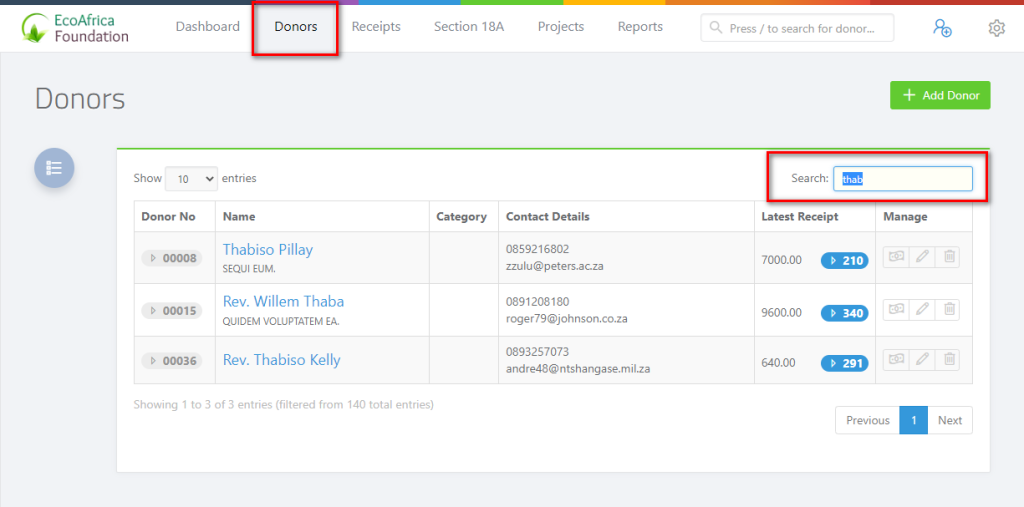 Search Fields:
ActiveDonor allows you to search for donors using any of the following:
First name
Lastname
Company / Entity Name
Reference
Phone Number
Email Address
Donor Number